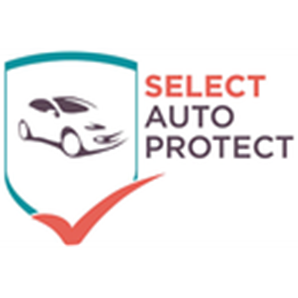 Select Auto Protect may have come to your attention when looking for an extended auto warranty online or because a dealership offered one of its contracts. Many people contemplate purchasing used car service contracts to provide peace of mind in the event of an unexpected and costly mechanical breakdown.
This review is meant to assist readers in determining if an extended warranty with Select Auto Protect is worthwhile.
Select Auto Protect is a very new extended warranty provider with a tiny online presence. There is no Better Business Bureau (BBB) page for the provider, few customer reviews, and little information about it other than what can be found on the company's website.
Cost of Select Auto Protect
An extended car warranty costs vary, but contracts often range from $500 to $1,000 per year or more. The cost of an extended auto warranty is mostly determined by the vehicle and the amount of coverage purchased. Select Auto Protect provides several levels of coverage, ranging from contracts that solely cover the engine and transmission to exclusionary coverage plans.
Select Auto Protect has a 30-Day Money Back Guarantee, which means that car owners can cancel their Select Auto Protect coverage and receive a full refund within the 30-day waiting period before their contracts take effect.
The Claims Procedure
When a covered part on your vehicle has to be replaced, Select Auto Protect works in the same way that most other vehicle service contract providers do:
Bring your vehicle to any National Institute for Automotive Service Excellence (ASER)-certified repair shop for a diagnosis.
Provide the ASE-certified mechanic with your warranty information.
The contract administrator directly pays the repair facility, minus your deductible.
You will receive unlimited service calls with Select Auto Protect. In other words, there is no limit to how many claims you can file on your vehicle per year.
To keep your contract valid, you must follow the factory-recommended maintenance schedule for your vehicle. This includes routine oil changes and service tune-ups every 30,000 miles. You should maintain your receipts for these services so that you are not denied coverage because you do not have them.
Reviews of Select Auto Protect
While Select Auto Protect does not have its BBB page, the firm receives 3.5 ratings out of 5.0 on Trustpilot. It's worth noting, though, that the company only has 24 reviews. Select Auto Protect also scores 4.0 out of 5.0 ratings from 33 Google reviews.
Positive Select Auto Protect reviews frequently note how quickly and easily the company handles clients' car repairs.
Many Select Auto Protect reviews come from consumers who were pleased with the company's quote procedure, but few provide insight into its claims handling process.
In conclusion, Select Auto Protect
If you're looking for an extended auto warranty, it's worth calling Select Auto-Protect for a free estimate. Other extended warranty firms, on the other hand, have a superior track record.
Select Auto Protect has a small internet presence, making it difficult to assess the company's service standards. There aren't many unfavorable Select Auto Protect reviews, which is a good indicator, but there aren't many positive Select Auto Protect reviews either. Still, if you would like to read some more reviews about Select Auto Protect you can find a detailed article with its pros and cons by visiting  https://persiadigest.com/a-brief-review-of-select-auto-protect-car-warranties/.