A sports car with unique look and amazing performance along with a reasonable price tag is a dream-come true for every aspiring car enthusiasts. Everyone is the world wants to own a vehicle which will not only have remarkable performance but has outstanding exterior and interior; all these at an affordable cost is what makes the 2021 Mazda MX-5 Miata so popular among people.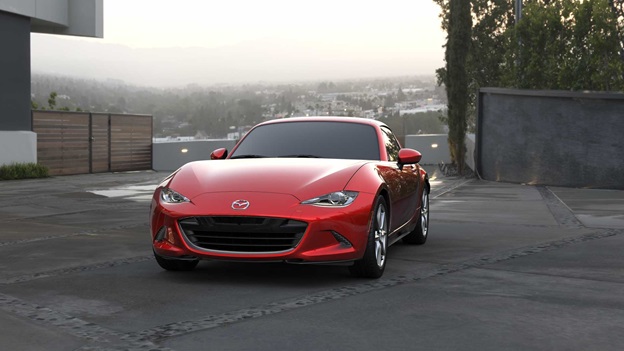 It is one of the sports cars that offers 4-cylinder engine with over 180 horsepower and stylish design, all within the starting price of $27,800 approximately. However, before taking a trip to Mazda Corona dealer, have a look at it all in detail!
4-cylinder powerful engine
Eagerly revving is what this engine does and offers powerful acceleration that what every sports car should have. Such high-revving of engine is due to its manual transmission that a driver can shift easily. However, this is not all as there is good news for people who prefer the auto transmission; the automatic is also remarkably quick in shifting gears and its sporty programming will impress any driver.
Miata is available in soft-top and hard-top trims; you can choose whichever is more suitable for you. The soft top takes 5.7 seconds to reach 0 to 60 mph, while the same is reached by a hard top in just 5.8 seconds.
Eliminating bounce when going over bumps to make everyone ride smooth is what MX-5 is quite good at. Not a single MX-5 Miata model will ride bad as Mazda is known for creating vehicles that offer swift and comfortable ride always. It a remarkable sports car to drive and it will be always fun driving it, without any question.
Last to mention is this sports car's mileage which is also better than most rivals in this category. It has a minimum mileage of 26 mpg and 31 mpg (city and highway respectively). Any more information if you need to acquire about the powertrain of MX-5 Miata then consult Corona Mazda dealership.
Miata MX5 interior
It is a sports car and is not as much spacious as SUVs obviously. However, when compared with its rivals, Mazda MX-5 Miata happens to be more spacious than most. Cozy yet spacious is how you can explain the interior space of this vehicle.
Upscale materials are used for building the cabin means that people will really feel the posh aspect of a sports car. Storage cubbies and cargo space is more than enough for people to use it for a weekend trip ride.
Which model to buy?
As it was mentioned before that the base model starts from $27,800 but the ones you need to opt for is the Grand Touring RF or Club RF which costs $35,530 and $34,640 respectively. Choose a model that is preferred by you but these two will help you understand why the 2021 Mazda MX-5 Miata is so popular among people.
Therefore, just visit the dealership and you can gain more information about this vehicle as well as the exact pricing of what your preferred trim will cost.